general
general
Forum Rules:

No soliciting for swingers or posting messages about swinging events. There are other sites for that purpose.

Keep your posts polite and repect each others point of view.

No posting of illegal images
. No sexually explicit pictures. Images must only be posted if you own the copyright, unless you can prove you have permission from the copyright holder. Do not post images of, or including, someone else without their permission.

This forum is run by volunteers. Their decision is final. We like to keep on good terms with our forum members and almost never have to use the power of veto.

Do not post any personal details unless you wish the world to see them.
Never
post anyone else's personal details.

Beaches
Here is a list of naturist beaches in Scotland both official and unofficial
If you know of others please post directions in the
Forum
and we'll add them to this list. Hopefully we'll discover a few hidden gems known to some but not all.
If you'd like a beach to be considered for official status, why not write to your local council? They need to see a demand before they will act.
Also here's a link to the
Scottish Outdoor Access Code
which is worth a look.

Holidays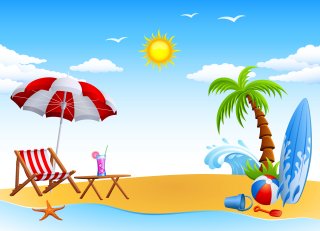 Below is a list of various organisations that offer naturist holidays.
If you know of any others please let us know and we'll add them in.

UK

Europe/Rest Of The World

Ferries

Flights and Car Hire

Brittany Ferries Portsmouth > Caen, St Malo
Poole > Cherbourg
Plymouth > Roscoff, Santander
P & O Ferries, Dover > Calais
Hull > Rotterdam, Zeebrugge
Portsmouth > Le Harve, Cherbourg, Bilbao
Also check BN and H&E on
Links
P.S. If any of these links have died, please
let us know
. We check them as much as we can but....
This is a site about naturism in Scotland, run and paid for by volunteers and donations.
Finally, some good news! Events for Naturists in/near Scotland have started back up after the Covid restrictions have been lifted (these are in the calendar):
July:
Sat 10th July 2021 : Alnwick Gardens Visit. This has now happened and it was well-attended and jolly good fun with many of us getting splashed in the artistic fountains. A documentary was being filmed at the event (for the Alnwick Gardens) and it will appear on TV at some point in the future.

August:
Sat 7th August 2021 : Jupiter Artland Garden Visit. This has also now happened and there were over 50 people in attendance. It was a great evening and I look forward to the next one.

September:
Sat 4th September 2021: World Naked Bike Ride, Edinburgh. This event took place in Edinburgh and despite one objection made before the event, the Council approved it and it went ahead fully nude. The Police had one person phone in to ask why there were naked people cycling round the town, but they explained to the caller that no law was being broken. The ride was not affected by that call.
Covid-19 Update: Forth Naturist Club swims resumed from 5th September 2021. No booking required. 😁😁😁

The Gathering will now be at the beautiful Waverley Castle Hotel in Melrose on the 15th-18th October 2021, however it is sold-out already!


The Great British Skinny Dips may well take place throughout 2021, however this depends on the Covid-19 situation. Watch this space, or... See the Skinnydip site for details of events taking place. Commemorative T shirts are available!

If you are unfamiliar with what naturism is, please check out the What is Naturism page hosted by British Naturism.
This site originally sprang from an MSN group which was shut down when the naturist / nudist photos were deemed by MSN to be in some way offensive. When it was running, it was the only genuine Scotland based MSN group for all you hardy Scots naturists / nudists out there or those wishing to visit Scotland who prefer to relax without the constraints of clothing.
We try to keep this site posted with all suitable clothes-free events within Scotland so please let us know of any nude events that are not listed. If you'd like to try the lifestyle, see what it's like to make the natural choice and feel the wonderful sense of freedom, see the Scottish Clubs for contact details of your local swim / sauna or sun club. See the Calendar for upcoming bare events and check out the Links for other naturism / nudism related sites.
If you are looking to get away or work on that all-over tan, have a look at
Holidays
or if you're after just a day trip,
Scottish Beaches
.
Also feel free to post a message. If you've discovered a good venue / location or had a good holiday then please let us know.

We encourage you to join British Naturism (BN) to show your support for naturism, even if you don't want or need to use their services or join in any of the excellent events they run. If you are not already a BN member,
join here
.
To join the Scottish Outdoor Club, see
their listing
on this website. Do not contact Naked Scotland about attending a club or swim - use their contact details on the relevant swims or clubs page. Naked Scotland don't run the swims or clubs.
Covid-19 Update: The Arlington Baths which did host an 18+ nudist swim at 6pm - 9pm on Sundays is now open again, but severely restricted in numbers due to Covid social distancing. Tickets are required and they are not taking on new members.
It is a very nice venue and you will be made very welcome. There is also nude Yoga. If you want to attend, see the
Sunday Swim website
for details.
World Naked Gardening Day is the 1st Saturday in May. If your garden is overlooked by neighbours, why not talk to your neighbours and find out if they would be cool with you gardening in the nude for one day? Legally, you can be naked in your own garden in the UK, but it is always good to avoid confrontation and if you let your neighbours know, you can explain what naturism is, and that it is legal.
Covid-19 update: You can still go out into your garden! Just keep your distance from other people.
World Naturist Day:
For the Northern Hemisphere: 4th July 2021
For the Southern Hemisphere: 5th December
2021
Use the
Contact Us
page if you have anything to tell us or have any problems logging on or registering.